The Best Dental Digital Marketing Companies
in the UK
In the times of recession, needing to partner up with the right dental marketing company is more important than every.
We have spoken to over 45 specialist dental marketing agencies and have chosen the best 4 based on their results, their attitude and their Google/Trustpilot reviews.

There are only a select handful of companies that shone. We found that the majority of companies we just saying the same thing and did not have any real USPs to show that they could deliver the right new patients to your practice.
Vanilla Circus Ltd is an SEO company based in London that has worked in the dental and medict industry for over 16 years. They are the only SEO company to have gained high rankings for keywords like 'cosmetic dentist' and 'dental implants'.
They also offer a local SEO package that can help you rank #1 for keywords + your location.
Good company, well run. Tel: 020 8405 6418. We have checked their prices, and they seem to be affordable and a little cheaper compared to other companies in London.
Dental PPC is something Head45 specialises in.
They use their knowledge of the dental industry to maximise clinics' online potential.
From Facebook, Google to Instagram ads.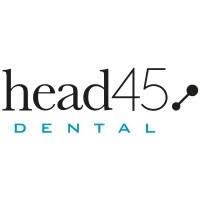 Dentree are expert in all things social media!
Their innovative team have the experience and expertise to get your business in front of the right audience.
Years of experience of testing, implementing and measuring the effectiveness of audiences and ads.